Heirloom Rocking Horse with Solid Rockers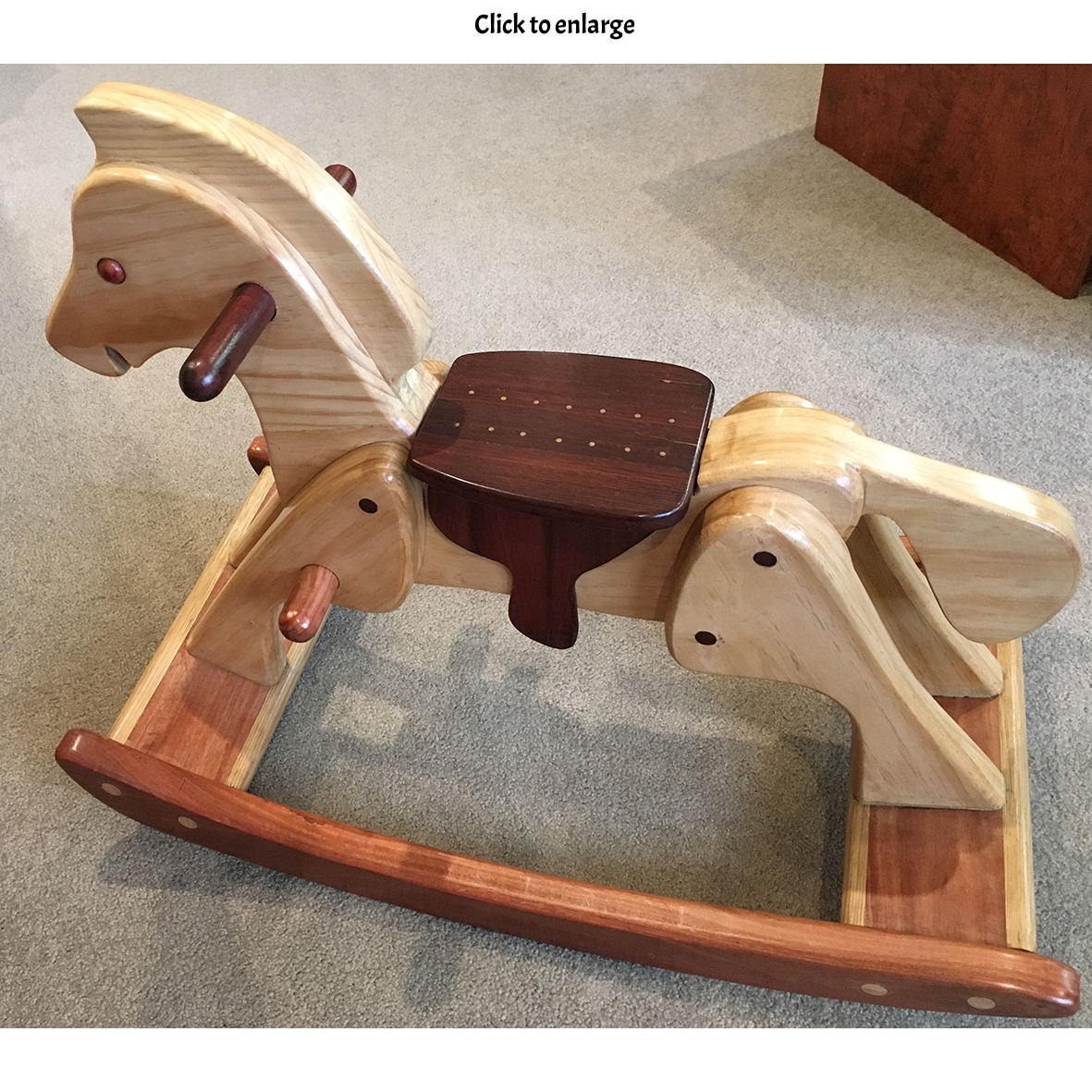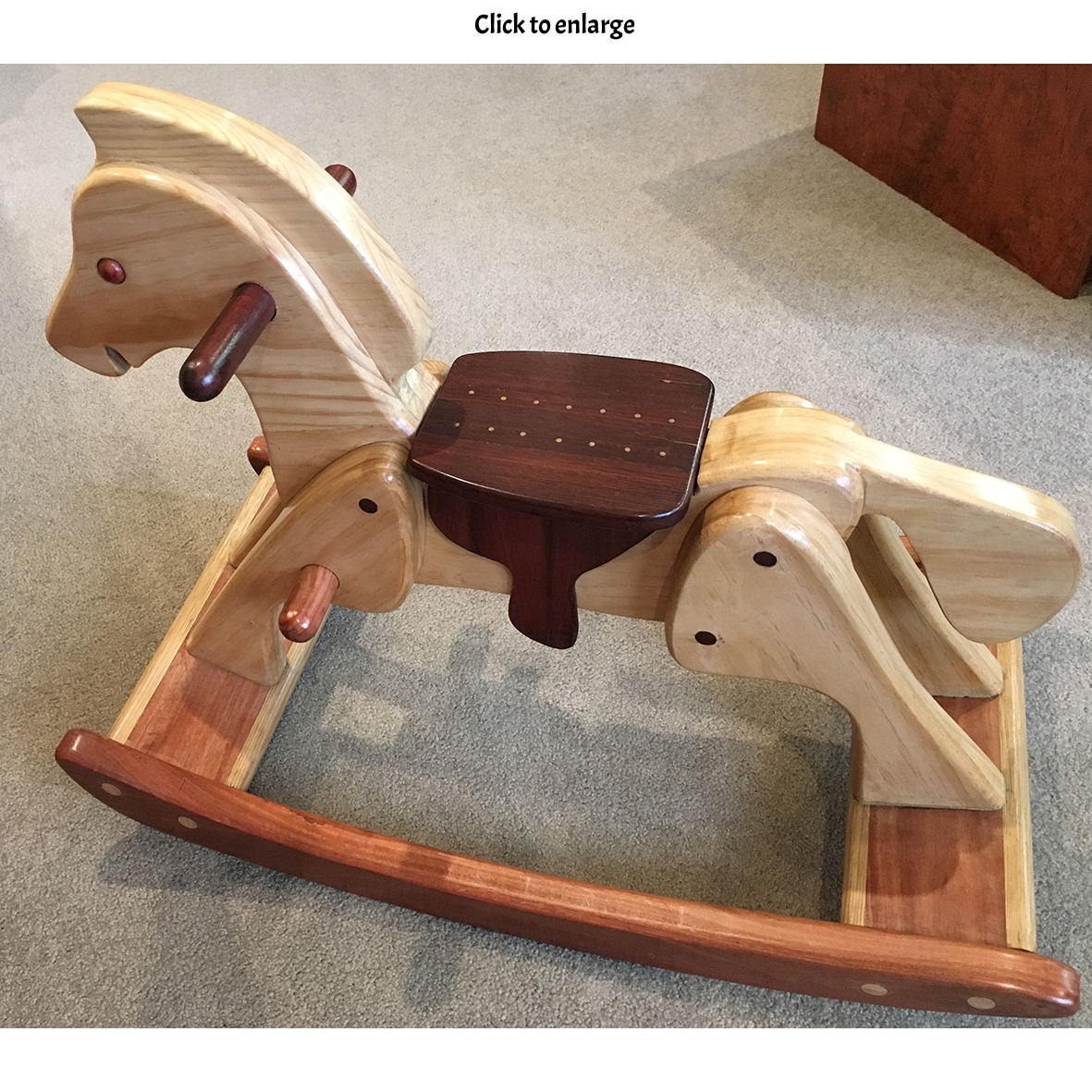 Heirloom Rocking Horse with Solid Rockers
As with the Heirloom Rocking Horse with Bentwood Rockers, this horse has been thoroughly 'grandchild tested', and is the perfect companion for young children, giving hours of pleasure to a sheriff chasing after bank robbers, a soldier of the Roman legions, a would-be jockey, a trusted steed to gallop on across the plains, or anything else your child's imagination can conjure up.
Its clear silky smooth, child-safe finish and stable design are enough to reassure any parent or grandparent, while being beautifully crafted from a variety of woods to give it colour and interest. A truly lovely piece - perhaps even an heirloom for future generations.
It is 85cm long x 65cm tall x 46cm wide (35in x 26in x 18in) in size. The seat is 40cm (16in) off the floor. It has been weight tested up to 100kg (220lb).
Note: Because only natural timbers are used, the colours and grain may vary slightly from the rocking horse shown in the photograph.